Got a Georgia Super Speeding ticket?
Fix it!
Partner Joseph Henry leads the highly specialized division of our law firm dealing only with traffic and speeding legal defense.
Our firms' attorneys are actually practicing in the courts where your ticket will be prosecuted — day to day, month to month, and year to year.
Before you pay your Georgia Super Speeding ticket . . . call Hendrick & Henry at 404-310-9795 to discuss your ticket defense options



Most Georgia Super Speeding tickets will cost you anywhere from $1200 – $5000 over 3-5 years! We can save you this money.
No points, No record, and No court appearance.
The Law Offices of Hendrick & Henry are an DeKalb, Georgia traffic and speeding ticket law firm with proven success in courts across the state of Georgia including DeKalb in super speeding ticket cases.
We have developed a highly specialized division of our firm that deals only with traffic and speeding issues. That means that our firms' attorneys are actually practicing in the courts where your ticket will be prosecuted — day to day, month to month, and year to year.
Your driving record is very valuable, even though most people don't know it.

The premium you pay for your insurance is based on several variables. By far the most significant variable is your driving record. Any conviction, even for minor infractions, will show up on your driving record.
Then your insurance company will raise your rates. They will stay elevated for 3-5 (sometimes 7!) years. Over this time, you will literally pay thousands in additional premiums. If we are successful in reducing or eliminating your citation, your insurance company will not raise your premium. This is a simple decision based on simple economics.
To verify this, we encourage you to call your insurance agent to ask them what effect a conviction will have on your premium. We will save you thousands.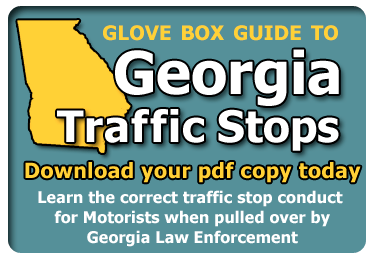 We do all the work and appear on your behalf. Whenever possible. It's that simple.
• FREE Initial consultation
• No Office Visit Necessary
• Usually No Court Visit
Save Money:
On fines, court costs, and car insurance premium increases.
Save Time:
No going to court, no multiple trips, and no missed work.
Avoid Anxiety:
When we represent you in traffic court, you may not need to face the judge, district attorney, or police officer to argue your ticket.
Avoid Aggravation:
Usually no courthouse hassles.
New Georgia Super Speeder Law
Georgia recently enacted a new "Super Speeder" law, which will go into effect on July 1st, 2009. The law is intended to generate new revenue for the State's struggling trauma care system.
Our current understanding of the law indicates that it will be a fine administered by the Department of Drivers' Services to drivers travelling 85 mph or higher on any interstate, or 75 mph or higher on any two-lane road. The Department will assess an additional $200 to drivers convicted of these offenses.
In addition to these additional fines, there will be increased fees for license reinstatements for drivers who lose their licenses due to certain offenses like DUI, fleeing or attempting to elude, or points suspensions.
This is an additional reason to hire an attorney for representation on a traffic ticket in DeKalb, Georgia. The speeds for which these additional fines will be levied will be based on the speeds at conviction, so by simply paying your fine as opposed to hiring an attorney to represent you in court could subject you to the Georgia Super Speeder law.
In addition to the avoidance of the super speeder penalties, the most expensive aspect of any traffic violation are the concomitant liability insurance premium increases. Fast speeds make for steep insurance premium increases. We have been successfully representing DeKalb, Georgia drivers for over 5 years in the firm of The Law Offices of Troy P. Hendrick, and can assist you in attempting to avoid these expensive premium hikes.
For your FREE DeKalb super speeding ticket case review please follow this link