Got a DeKalb, Georgia red light ticket?
Fix it!
Partner Joseph Henry leads the highly specialized division of our law firm dealing only with traffic and speeding legal defense.
Our firms' attorneys are actually practicing in the courts where your ticket will be prosecuted — day to day, month to month, and year to year.
Before you pay your DeKalb, Georgia red light ticket . . . call Hendrick & Henry at 404-310-9795 to discuss your ticket defense options



Most DeKalb red light tickets will cost you anywhere from $1200 – $5000 over 3-5 years!   We can save you this money.
No points, No record, and No court appearance.

The Law Offices of Hendrick & Henry are an DeKalb traffic and speeding ticket law firm with proven success in courts across the state of Georgia including DeKalb.
We have developed a highly specialized division of our firm that deals only with traffic and speeding issues. That means that our firms' attorneys are actually practicing in the courts where your ticket will be prosecuted — day to day, month to month, and year to year.
Your driving record is very valuable, even though most people don't know it.
The premium you pay for your insurance is based on several variables. By far the most significant variable is your driving record. Any conviction, even for minor infractions, will show up on your driving record.
Then your insurance company will raise your rates. They will stay elevated for 3-5 (sometimes 7!) years. Over this time, you will literally pay thousands in additional premiums. If we are successful in reducing or eliminating your citation, your insurance company will not raise your premium. This is a simple decision based on simple economics.
To verify this, we encourage you to call your insurance agent to ask them what effect a conviction will have on your premium. We will save you thousands.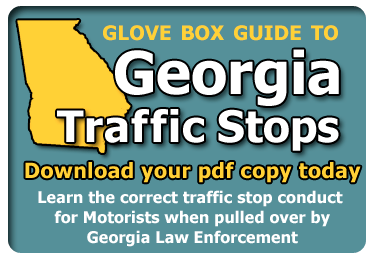 We do all the work and appear on your behalf. Whenever possible. It's that simple.
• FREE Initial consultation
• No Office Visit Necessary
• Usually No Court Visit
Save Money:
On fines, court costs, and car insurance premium increases.
Save Time:
No going to court, no multiple trips, and no missed work.
Avoid Anxiety:
When we represent you in traffic court, you may not need to face the judge, district attorney, or police officer to argue your ticket.
Avoid Aggravation:
Usually no courthouse hassles.
DeKalb, Georgia Red Light Ticket Information
Red Light Tickets:
Georgia law requires that all motorists come to a complete stop at a red light, even when turning "right on red." Additionally, motorists can still receive red light tickets if they enter an intersection on a yellow light, but do not completely clear the intersection before the light turns red. These violations will cause 3 points to be assessed to your driving record.
"Points" can be somewhat misleading in terms of the consequences you will face for receiving a traffic ticket. In Georgia, an accumulation of 15 or more points will cause a suspension of your driving privilege. Drivers only occasionally face this type of suspension because one has to receive a fair number of moving violations before they will be suspended. This is really the only purpose of the "point" system, unless you are under 21 years of age (see below).
However, most drivers relate "points" to their insurance rates. They have little correlation as the insurance company is not as concerned with the number of "points" you have as they are with what your driving record shows. Whether or not you receive "points" has nothing to do with whether the conviction will be reported to the Department of Drivers' Services in Georgia. If your conviction is reported, it will become part of your driving record, and your insurance company will see it. Your liability premium rates will rise if anything is reported.
To that end, there is also a fair amount of confusion over the use of the plea called Nolo Contendere which will result in no "points" being assessed for the conviction. It is not as beneficial as many people believe. You may use this type of plea once every 5 years, and it will only be allowed at the Judge's discretion. Even if a "Nolo" plea is allowed, it will not prevent the conviction from being reported to the Department of Drivers' Services. Your liability insurance premium rates will still rise since the conviction will still be reported.
Oftentimes, the most efficient solution to a red light ticket is not to plead Nolo or to challenge the officers observations. The most efficient solution involves figuring out a way to avoid having the charge reported to the Department of Drivers' Services. This can be done in a number of ways that involve legal amendments to the Uniform Traffic Citation (the document you were given a copy of—your ticket). Whenever we successfully complete a case in this way, there will be no record that the ticket was ever issued on your driving record. This will prevent your liability insurance rates from rising.